JIM CRUISE – "THE SPOON MAN"
About Me
Married for close to 30 years with 5 children and a mortgage, this is how Jim supports his large family. If that's not a testimony to the goodness of God, I do not know what is! Oops!  Thought of another one!  He drives a vehicle with almost 800,000 miles on it. God is good.
Without the support of his incredible wife, Jean, this ministry would have been impossible. Jim and his wife find their strength through the graces of the sacraments and Jesus' love and divine mercies. Asking for help from our Mother's intercession, especially in devotion to  (Our Lady Un-doer of Knots), prayer and faith has been a staple all of their lives.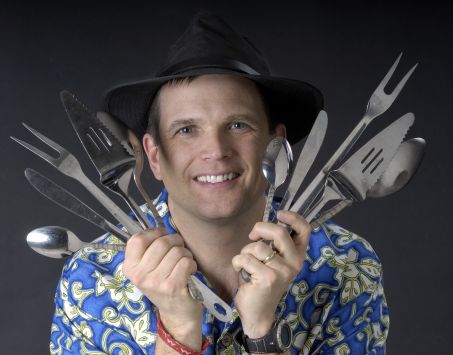 Based out of West Michigan, I am willing to travel , and have performed my shows all over continental USA, Alaska, and even Moscow, Russia!
Spoon Man will have his book, DVD and trainer spoons available for purchase, after his performance. "Spoon Boy", his book, is a 124 page children's chapter book, about how little Jimmy got started playing the spoons. Big life lessons are learned along the way to Jimmy finding "spoon stardom". His instructional video appropriately titled "How To Play The Spoons – Music From The Kitchen", has been reviewed by 5 national publications.
Jim invites you to join his growing list of the "SPOONED".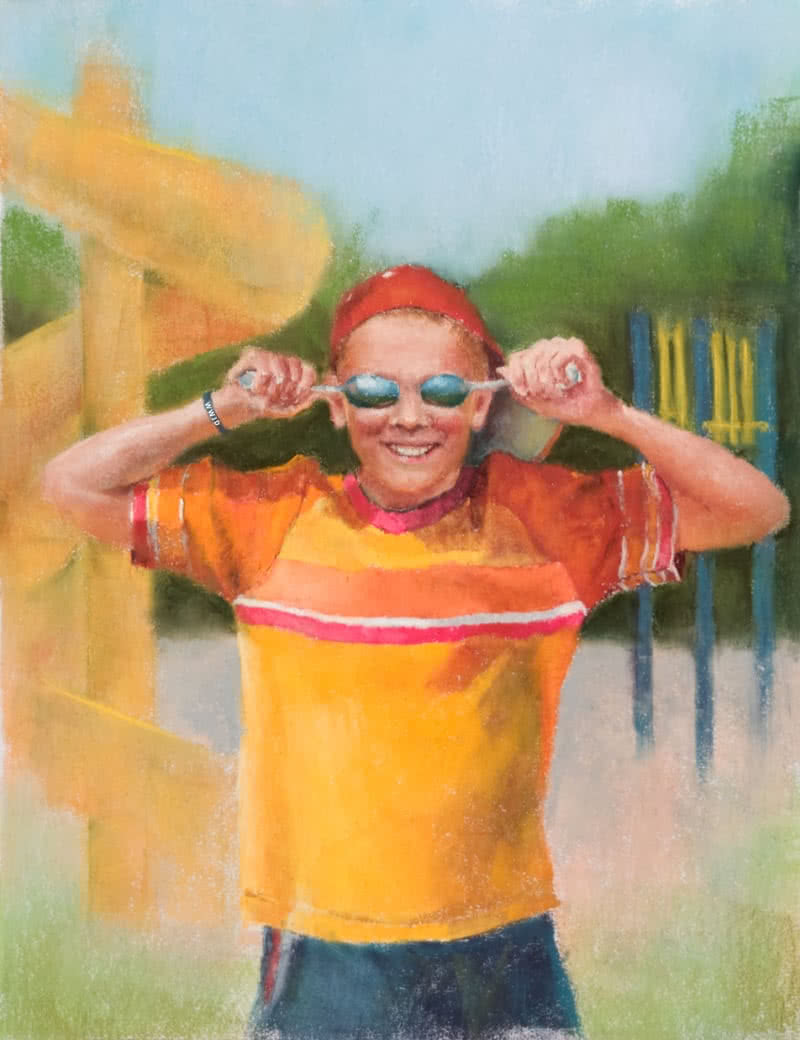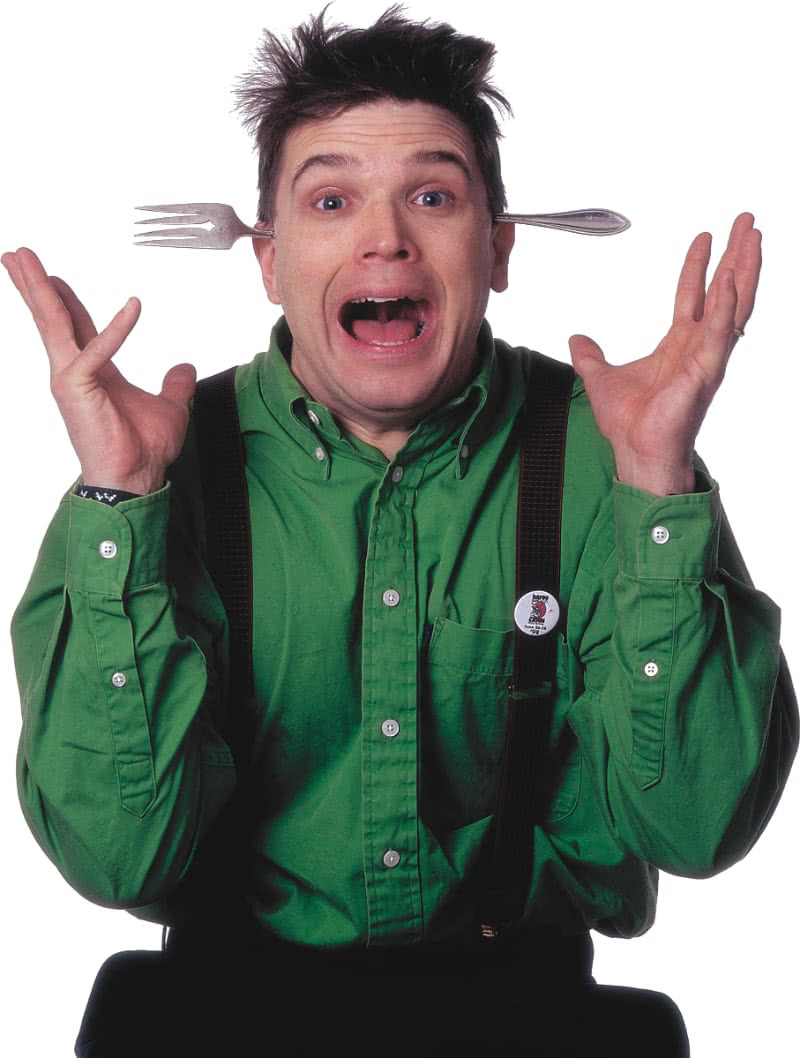 5 things to know
about jim cruise
Here are 5 things to know about me. There is plenty more, but this is a good conversation starter!
I had the word "spooned" trademarked. It's also on my license plate.
I taught baton twirling with the Bonnie Blue Bells. "That usually gets a reaction out of people," my wife, Jean, notes.
I drive more than 70,000 miles a year for work and am pondering writing another book, "Driving with a Purpose."
Staff from "Late Night with David Letterman" called me about performing as part of Stupid Human Tricks, but ultimately passed me over. I later appeared on a British TV show that aired a clip of me from YouTube. 
I have performed for former President Gerald R. Ford in Grand Rapids, for Mikhail Gorbachev in Moscow and for Mister Rogers in Pittsburgh.